Custellence Spotlights: Sofie Sundåker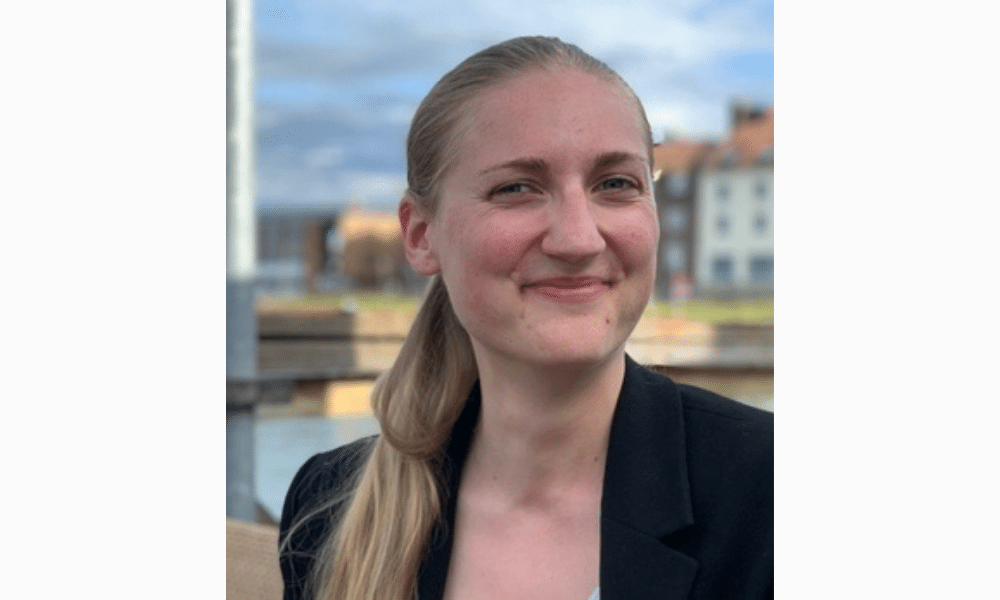 The ideal CISO is someone who is an information security enthusiast, which perfectly sums up Sofie Sundåker. She's the voice of reason to the creativity of our team, making sure everything we do responsibly protects both the business and our customers. Ensuring that Custellence grows securely and ethically. 
While on a sabbatical year in the Netherlands, she studied music theory and focused on enjoying life and music production. As her time off was coming to an end, she began passively looking for work, and that's when she saw an ad for a job on Facebook she couldn't ignore. "Because it had a dog in the thumbnail". Fortunately for us, that cute pooch Folke did the heavy lifting, and Custellence reaped the rewards.
Sofie always had an interest in cyber security, sparked by the dissonance between her views of its importance and that cyber security is not commonly high up on the agenda. "Longer term, I want to be part of changing that and raising the status of security". Beginning as a full-stack developer for Custellence, Sofie took over more security responsibilities as we began to transition to a more security-focused company. 
Thanks in part to her efforts, Custellence is constantly taking strides to improve security and building a culture with security top of mind in all areas. "I don't just want it perceived as important; I want people to think it is important. And know that it sells. You get a return on investment. It costs quite a bit of money and it's harder to see what you get in return. It's my job to sell it".
"My overall goal is to spread cyber security like a virus."
---
By Benny Farnworth - December 5, 2022