Web Developer - Frontend / Backend / Full Stack
Are you a seasoned developer who would thrive in an environment with a lot flexibility, state of the art technology and a lot of influence? We want you to be part of the team that develops our Angular- and Spring-based web app and we want you to engage in everything from architecture and design to implementation and operation.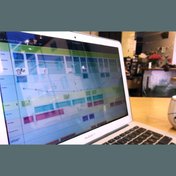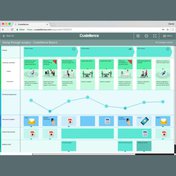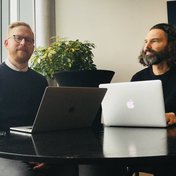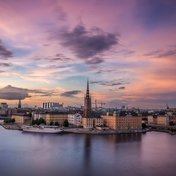 About Custellence
Custellence is a web app for visualizing, creating and developing Customer Journey Maps. A Customer Journey Map describes visually, different activities from the customer's perspective, in order to make it possible to make improvements with the customer perspective as a starting point. In Service Design and Customer Experience field, this is a key tool used by agencies, companies and governmental agencies worldwide. Custellence aspires to build the world's best tool supporting this emerging industry.
Custellence is run and owned by a group of experienced company builders and entrepreneurs. Prior to Custellence, our founder and CEO founded and built up the consulting company Transformator Design, that was acquired by Acando in the fall of 2017.
Humanistic values ​​are core to our culture as a clear business and product focus. The company has a stable financing and a growing amount of paying customers. We are looking for office space at Södermalm in Stockholm for the moment.
We at Custellence are well known and respected in the Customer Experience and the Service Design industry as one of the pioneers in the Nordic countries and internationally. CEO is an appreciated speaker and frequent conference moderator and the author of the reference book in Sweden on the subject.
Working at Custellence is flexible and free. We work with agile principles, without swearing to any specific method. Tests and code reviews are currently important parts of our process but we constantly adapt to the team and situation.
Who Are You?
We believe that you keep yourself updated in the field of web development, but you can also distinguish between hype and substance. You have an understanding of the overall value of your work and you are excited over the opportunity to create something new.
We thik you have:
An active interest in web development.
A willingness to work in a small team with a lot of responsibility.
Professional experience using Java and / or JavaScript HTML CSS.
Since we work with the following everyday it would be great if you had experience with:
Angular (1.6 and 2+)
Redux
SASS
Spring
PostgreSQL
AWS
And if you are familiar with any of SVG, WebSockets, Webpack, Maven, Git, Karma, Jasmine, REST-Assured, Travis, Heroku, Kanban, DevOps, Trello and / or Slack, it's even better.
Since we are not that many in the team, we would be glad if you can to take on a broader role. It would be great if you want to work with the entire web stack from DB to CSS and throughout the process from idea stage to maintenance, but you may of course specialize in any direction if you wish.
What You Will Get from Us
You will be an important part of a friendly, small and nimble team. It's a great opportunity to get onboard on an early stage in a growing company in an interesting industry. You will participate in an exciting, meritorious journey. Who knows, perhaps this will be the time of your life that you will tell your grandchildren about ;)
But in addition to a fun and challenging job with happy colleagues, we can offer you:
Competitive salary and benefits
Flexible working hours and the ability to work part-time remotely
Possibility of joint ownership
Sounds interesting? Send an email to olof.bendt@custellence.com