Webinar: Make Customer Journey Mapping easier, faster and more collaborative
Want more happy customers, lower your churn, raise your Customer Satisfaction Index? Take Customer Journey Mapping to the next level by using the cloud based tool Custellence.
Register for this webinar and learn how Custellence helps you to spend more time delivering a better customer experience and less making customer journey maps. Sign up form
September 28th, 2017 at 8:00PM CEST
Watch this 1-hour webinar: https://my.demio.com/recording/910lBtJW
12:04 - Why Customer Journey Mapping
15:02 - The story about Custellence
25:55 - Tour in the tool
52:30 - Map structure
58:30 - Get going in Custellence by copying this map
59:30 - 6 biggest Customer Journey Mapping mistakes and what to do instead
Link to the presentation: https://www.slideshare.net/Custellence/customer-journey-mapping-easier-faster-and-more-collaborative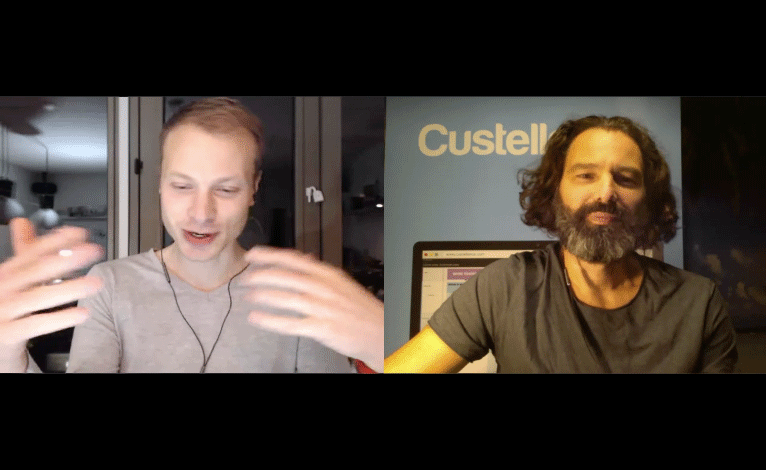 This webinar will be hosted by
Daniel Ewerman | CEO, Custellence
Marc Fonteijn | Co-founder 31Volts | host of the ServiceDesignShow.com
What will you learn
The map: How to take your Customer Journey Mapping to a more professional level. How assumption based can they be? As-Is or To-Be maps, pros and cons? Which customer journeys should we start with? How detailed do they need to be?

The tool: What are the benefits of a tool like Custellence? Step by step, how do you succeed with it. You will learn best practices and different ways to structure maps.

The organization: How do you organize yourself in the best way around Custellence to ensure that customer needs are not lost in the management, development or maintenance. We discuss ways to keep the maps up-to-date over time and make it to the governing plan.
Register
Please go to this Sign up form. Hoping to see you there // Marc and Daniel
---
By Daniel Ewerman - September 14, 2017